Trainz™ Railroad Simulator 2004
Release Date: October 2003





Registered Trainz members get a 20% discount!

Ultimate Trainz™ Collection


Trainz™ International Edition

France Release Date: May 2002

Germany Release Date: Jun 2002

UK Release Date:
Sep 2002

Portugul Release Date: Sep 2002

Italian Release Date: Sep 2002

Trainz™ V1.1



USA Release Date:
Feb 2002

Australia Release Date: Mar 2002

Trainz™ Community Edition


Release Date: Dec 2001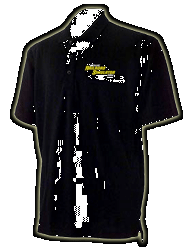 Look great and show your passion for Trainz with the all-new TRS2004 Polo Shirt. This Comfortable and casual black polo shirt features an embroidered TRS2004 logo design and is available in large, X-large and XX-large.



Trainz Railroad Simulator 2004: Service Pack 2

Service Pack 2 - Passenger Pack is the latest free update for Trainz Railroad Simulator 2004. This service pack brings fixes to many known issues and bugs and includes a number of additional features.

Read more about the features of SP2 here.


For more downloads check out the downloads page.
Get faster download speeds and guaranteed connections. No more "Download Station Unavailable" messages and connection speeds up to 100 times faster! Choose from 90, 180 or 365 day pricing and be ready to jump the download queues.




Please note that these tickets only provide access to the high speed, first class download server, you still require a registered copy of Trainz, UTC or TRS2004 to be able to access any Trainz downloads.

Speed Monitor
The RailDriver desktop cab controller replaces your keyboard and gives you levers, switches and dials for more realistic control.

RailDriver Support: TRS2004 offers full support for RailDriver Train Cab Controls. Drive your train with realistic hardware: throttle, reverser, and brake levers; horn, bell, headlight, and sander switches;and 34 programmable buttons. Driving your trains has never been closer to climbing into a real cab.

RailDriver can also be used with Microsoft Train Simulator

Custom Controls: RailDriver Cab Maker lets you edit the functions of all levers, switches, and keys on the controller to create a custom operating panel for your favorite cab.

The keyboard emulation application (under development) turns the output into keystrokes to support other games. RailDriver Analog and DCC Control Modules (under development) adapt the controller for driving scale model trains.



Specifications:
Control Unit Dimensions & Weight

13.5" x 7" x 4"

(34cm x 18cm x 10cm)

5.5 Lbs (2.5 kg)

Connection to a PC via a six foot-long USB cable permanently attached to the box.