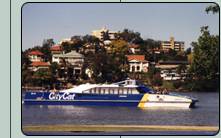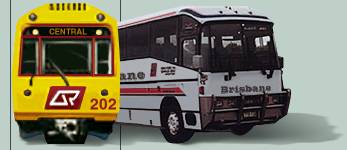 Brisbane offers a wide range of public transport to get you where you need to go. Auran is located on the river, so Ferry services are often used by staff. Bus routes also travel to locations close to our office and there is a train station situated in Brunswick St. Fortitude Valley, approximately 20-25 minutes walk from Auran.
The following website contains information on Brisbane Bus and Ferry services. This website can provide you with information on the types of transport services available, ticket prices, route maps and additional tourist information.
Brisbane City Council - Transport
There is a large network of train lines in Brisbane city and surrounding areas. For more information on ticket prices, timetables and route maps, please see the following website.