Bundle Trainz With Another Great Game - This Sale Won't Last Forever

Get amazing savings on Trainz 2010 bundled with the following great titles!
| | | | | | |
| --- | --- | --- | --- | --- | --- |
| | | | | | |
| $49.99 | $49.99 | $52.99 | $52.99 | $52.99 | $49.99 |



Open Beta Update

The multiplayer beta has taken off and Trainz players have jumped in with both feet to play with their friends and other Trainz players from all over the world.


Here's what some of the Trainz community has had to say about the Open Beta:

"It is pretty cool to just observe the actions of another. You can actually sit in an assigned engine, change seats by using [ or ] and be a signal watcher or helper"

"Multiplayer is loads of fun."

"I never though that multi-player would be of much use to me, until I first ran it and found out it is great fun to do so give it a try.."

"This, to me, really is the next great step forward in train simulations. Interactions with real people, not artificial ones."

"it feels great to know that the train passing you and tooting at you is another real person and not AI, it adds such realism to the game knowing that you can't afford to make mistakes in multiplayer like you can against the AI. ... I never thought that I would get this much enjoyment from multiplayer. Top marks"

"I've been logged into a server all morning, having a blast with a bunch of people"

"Well there was a sesion yesterday...that ran longer than 6 hours, with up to 14 players. ....was the controller/dispatcher and was a LOT of fun. Using the PO&N route even for a large route was quite crowded at times, and showed the full potential of the MU game."
To install Trainz Multiplayer please click the following link:
Trainz Multiplayer Open Beta Installation Instructions
Please Note:
Access to the Trainz Multiplayer Open Beta requires that the user owns Trainz Simulator: 2010 and registered their CD KEY on Planet Auran before January 10, 2011.



Airport Simulator - On Sale For 7 Days Only!

Organise and maintain an entire airport. Build the terminal, car parks and run all facets of an airport.

Limited Time Only, Was $29.99, Now $24.99!



Developer Interview With Gareth Pavlich

In the third of our Trainz developer interviews, we're talking to Gareth Pavlich. Gareth was Lead QA and has recently been appointed as a Game Designer at N3V. He's been with N3V since 2008 and has tested everything since Trainz Simulator 2009. Previously he worked as a tester at Pandemic Studios and before that completed a Bachelor of Computer Science at James Cook University in Townsville.




Hi Gareth, thanks for your time.

Q. What's your role on Trainz?

A. As Lead QA my job primarily is all about testing Trainz and ensuring it's the quality simulator we all know and love. Every time we have a new build I'm the one chasing down the crashes and bugs. I also look after the beta testing community and relay the bugs they find back to the development team too. In addition to that I also seem to pick up a lot of other odd jobs, like managing localisation or organising content to name but a few.

Q. What's the best thing about working on Trainz?

A. Releasing the product is always great; Not only do you get the satisfaction of completing something but you also get to start working on the new juicy stuff! Thats also why its so great being close to the testers, I get to experience their excitement first-hand when debuting or prototyping a new feature.

Q. What's the best feature in Trainz that you've implemented and why?

A. Well there's a lot we've got in development that I can't really talk about right now... And as massive as multiplayer is, there's still a lot of little additions we've made that still haven't been fully realized by a lot of users. There's a lot of awesome things that can be done with the layer system and seasonal assets that I think a lot of people haven't caught onto yet.

Q. What do you think people are going to enjoy most about Trainz Multiplayer?

A. From what I've seen just during testing, the most enjoyable part of multiplayer is the social aspect of it. There's really something about being able to get together with like-minded people and do something you enjoy. It's a thing a lot of people don't get a chance to do in their day-to-day life but hopefully Trainz multiplayer will make it easier for everyone to get in on the action!

Q. Do you have an interesting anecdote or funny story about Trainz development?

A. Unfortunately all my funny stories would probably end up with me getting fired! But I can remember the time I spent an entire day tracking down a sound problem before I realised my headphones were plugged into a different computer... And that's why it's always important to check the cables.

Q. What do you like doing in your spare time?

A. When I get some spare time I enjoy playing competitive games but away from the computer I also like pursuing artistic endeavors like drawing and playing music. I also really get into learning new skills, but I haven't had much of a chance to learn anything superfluous recently.

Stay tuned to our newsletter for more great interviews from our Trainz development team.



Race high-powered Semis along thousands miles of real Californian roads, visiting San-Francisco to San Diego, San Jose to Los Angeles. Rig'n'Roll delivers players the ultimate truck driving experience with authentic models of trucks and their interiors, completely new physics and astonishing 3D graphics among numerous features.

Players will outrun their opponents to deliver cargo on time or take part in truck races to prove their professional skills, giving them the opportunity to improve their rating and authority among other drivers. Rig'n'Roll also gives gamers an opportunity to test their management skills as they establish their own cargo transportation company.

Players will recruit staff and hire other drivers to work for them as they expand their business and eliminate their competitors from the transportation market.

Apart from being the most accurate and innovative truck driving simulation game ever produced, Rig'n'Roll immerses players in an exciting story with an unexpected finale, making new allies and battling treacherous foes as they discover a conspiracy that will test their skills to the limit.

Get the brand new Rig N Roll Truck Simulator game from the Planet Auran online store at:
at http://www.auran.com/auran/store/index.php?p=3&PID=347








Haven't had the chance to check out My First TRAINZ Set yet? Have a look at what these reviewers have said:

"...with the price of hobby trains [being so costly], this is surely a title that all rail enthusiasts should own." - Charlotte Woolley of Gamercast.

"Setting up model train tracks can be a really fun activity, but there's no denying that the set-up process can be cumbersome and it takes a lot of time to clean up... N3V's My First Trainz Set, slanted toward a younger audience, lets players set up train tracks all around the house - a virtual house, that is - without all the mess or the parental scolding." - Mark Raby of GameZebo.

My First TRAINZ Set lets you experience the world from a unique perspective as you drive miniature trains all over the house! Drive on fun default courses or design your own landscape by easily moving objects in each room and building track on anything you want! Is the couch in the way of your railroad? Simply move it out of the way - even stack it on the piano!

Do you know someone else who would enjoy My First TRAINZ Set? - Lead them here: www.myfirsttrainzset.com

My First TRAINZ Set is available right now for digital download. Follow the link below to purchase a digital copy or order a boxed copy and take advantage or this price reduction!






Don't miss out on this great opportunity to check out out range of simulation titles! Try your hand at managing an driving a tank, building a skyscraper, transporting rail cargo and more! These games make great Christmas gifts!



Click on the images below for more information.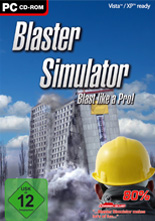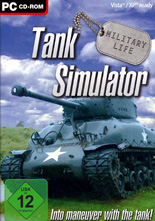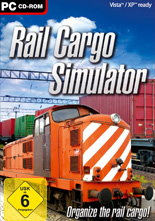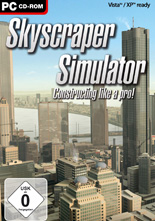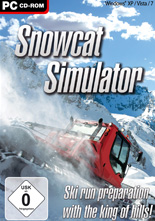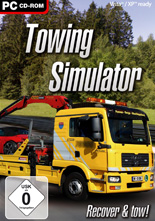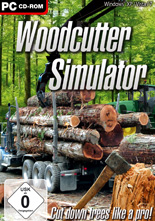 Note: All prices are listed in Australian Dollars (AUD).