This Sale Ends Next Week - Don't Miss Out!

Get amazing savings on the Trainz series - Never to be repeated so buy today!



Get Trainz 2010 And Another Great Game - Massive Savings!

The hugely popular Trainz 2010 bundle pack is ideal if you like to double up on your savings and get an extra game. Why not go for My First Trainz Set, a great way to introduce your family to the joys of railroad building.
| | | | | | |
| --- | --- | --- | --- | --- | --- |
| | | | | | |
| $49.99 | $49.99 | $52.99 | $52.99 | $52.99 | $49.99 |

Want To Be A Trainz Beta Tester?
Do you love Trainz as much as we do? Do you want a chance to make it ever better?

Why not sign up to be a beta tester?

We're after people to test and improve a variety of products over multiple platforms (PC, Mac, iPhone/iPad, Android). If you've got access to any of these (or even more than one!) and want to see and use some new products way before anyone else, sign up! Not only will you get to play with the new features and content, but you'll also have a chance to shape and improve your favourite game! Furthermore, you might even get rewarded for your help with free games or FCTs.

All we need from you is a little bit of your time each week to check out the game and provide some feedback. Good writing and communication skills are also a bonus, but not really required. What we are really after are people with a passion for Trainz, whether that's driving or creating your own routes, and the drive to make it a better simulator.

Sound like something you might be interested in? Follow the steps below to apply!


Download the spreadsheet file here.
Fill in the details about your PA account and Hardware.
Email the spreadsheet file to me at gpavlich@auran.com with the subject line "N3V Beta Testing Program - [Your name]".




ALL NEW - Agricultural Simulator 2011!

Drive, plan and organise with original CLAAS models.

In a charming mountain area you can take the role of a classic farmer with all the necessary tasks like cattle breeding, growing grain and other resources as well as dealing with products from your farm. Your fields can be cultivated with machines from CLAAS and even your animals have to be taken care of.

Digital Download For Only $19.99!



Developer Interview With Chris Bergmann

In the latest Trainz developer interviews, we're talking to Chris Bergmann. Chris IS Trainz, and was the first programmer assigned to work on Trainz back in 2000 and he has worked on nearly every single Trainz product released.




Hi Chris, thanks for your time.

Q. What's your role on Trainz?

A. Hi there! I'm the lead programmer at N3V Games. I started with the Trainz project back in 2000 and have had a hand in most of the Trainz releases. I wear a few different hats in the Trainz team, including developing our long-term plans for the technical capabilities of future products, scheduling our internal development work, and of course actually working on the simulator. When we started out, there were two programmers on the team - George Allen was the visual guy and I was the systems-oriented guy. In the many years since, we've had a lot of people come and go from the company. The product has come a long way from where we started out.

Q. What's the best thing about working on Trainz?

A. For me, definitely the third-party community. I'd like to thank everyone on our forums and everyone who's invested time into our project. Whether it's as a driver, as a texture artist, as a modeller, as a scripter, or just someone who bought the product, the simulator wouldn't be the same without you guys and gals. We put a lot of effort into making the core simulator as good as it can be, and it's amazing to see what people can make of it.

Q. What's the best feature in Trainz that you've implemented and why?

A. It's really hard to pick a single feature. Trainz Multiplayer is the obvious current pick, but that was definitely a team effort with Terry doing most of the hard stuff. Looking back a bit, the Trainz simulation systems- signalling, physics, and track layout- were rewarding personally and a chance to really get my hands into things that I hadn't done before. Working on a true simulator is both very similar and very different to other entertainment products.

Q. What do you think people are going to enjoy most about Trainz Multiplayer?

A. Simply the ability to join other people in a cooperative session. There's a lot more to the multiplayer experience than that, but the ability to take our community friends with us when we start a gameplay session has to be the most rewarding single aspect. Being able to work together to achieve goals, rather than just driving a preset session, brings a whole new aspect to the game. It's the same reason that railroading club meets are fulfilling.

Q. What do you like doing in your spare time?

A. Hanging out with friends and family. Eating fine foods of all varieties and yeah I'm a workaholic, so working more!

Stay tuned to our newsletter for more great interviews from our Trainz development team.





Get Yours Today

First Class Tickets have been selling like icecreams on a scorching summers day, and here's just a couple of reasons why:


Up to 10 times faster download speeds than the free basic service which has typical download speeds of only 3.5kb/s
Unlimited Connections so you get access, guaranteed every time! The free service only has limited connections so during heavy times you may not be able to access the DLS.
The sale on 1 year First Class Tickets has been extended by 1 week, Save 25%, Click Here To Get Yours Now!
Race high-powered Semis along thousands miles of real Californian roads, visiting San-Francisco to San Diego, San Jose to Los Angeles. Rig'n'Roll delivers players the ultimate truck driving experience with authentic models of trucks and their interiors, completely new physics and astonishing 3D graphics among numerous features.

Players will outrun their opponents to deliver cargo on time or take part in truck races to prove their professional skills, giving them the opportunity to improve their rating and authority among other drivers. Rig'n'Roll also gives gamers an opportunity to test their management skills as they establish their own cargo transportation company.

Players will recruit staff and hire other drivers to work for them as they expand their business and eliminate their competitors from the transportation market.

Apart from being the most accurate and innovative truck driving simulation game ever produced, Rig'n'Roll immerses players in an exciting story with an unexpected finale, making new allies and battling treacherous foes as they discover a conspiracy that will test their skills to the limit.

Get the brand new Rig N Roll Truck Simulator game from the Planet Auran online store at at http://www.auran.com/auran/store/index.php?p=3&PID=347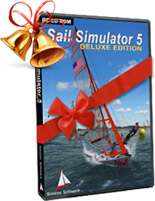 Sail Simulator 5 Deluxe Edition now available on the Auran store!

Sail Simulator 5 Deluxe Edition contains Sail Simulator 5 PLUS the Boat Set 1 add-on all for $39.99!

Click HERE for more details!







Haven't had the chance to check out My First TRAINZ Set yet? Have a look at what these reviewers have said:

"...with the price of hobby trains [being so costly], this is surely a title that all rail enthusiasts should own." - Charlotte Woolley of Gamercast.

"Setting up model train tracks can be a really fun activity, but there's no denying that the set-up process can be cumbersome and it takes a lot of time to clean up... N3V's My First Trainz Set, slanted toward a younger audience, lets players set up train tracks all around the house - a virtual house, that is - without all the mess or the parental scolding." - Mark Raby of GameZebo.

My First TRAINZ Set lets you experience the world from a unique perspective as you drive miniature trains all over the house! Drive on fun default courses or design your own landscape by easily moving objects in each room and building track on anything you want! Is the couch in the way of your railroad? Simply move it out of the way - even stack it on the piano!

Do you know someone else who would enjoy My First TRAINZ Set? - Lead them here: www.myfirsttrainzset.com

My First TRAINZ Set is available right now for digital download. Follow the link below to purchase a digital copy or order a boxed copy and take advantage or this price reduction!






Don't miss out on this great opportunity to check out out range of simulation titles! Try your hand at managing an driving a tank, building a skyscraper, transporting rail cargo and more! These games make great Christmas gifts!



Click on the images below for more information.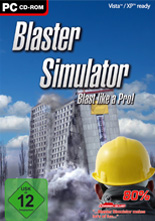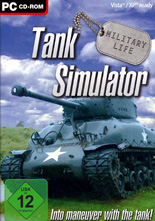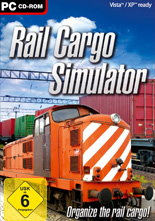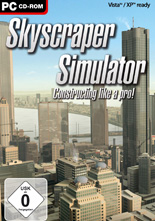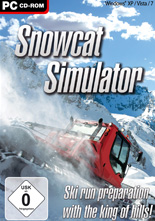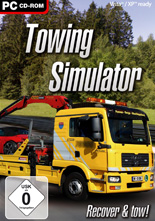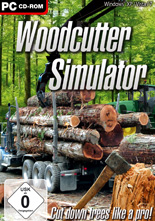 Note: All prices are listed in Australian Dollars (AUD).