Happy New Savings

To celebrate the new year we're slashing the price on the following great Trainz packages and Trainz DLC's.
| | | | | | |
| --- | --- | --- | --- | --- | --- |
| | | | | | |
| $49.99 | $49.99 | $52.99 | $52.99 | $52.99 | $49.99 |


Developer Interview With James Moody

In the second of our Trainz developer interviews, we're talking to James Moody, a self confessed train and Trainz nut. James was a third party Trainz content creator before he joined the Trainz development team proper.




Hi James, thanks for your time.

Q. What's your role on Trainz?

A. I'm a programmer on the Trainz team, and I've been working on Trainz since mid 2007, originally for Auran, and now for N3V. Before I joined the Trainz team, I've also been a beta tester and a 3rd party content creator - and I've been using Trainz since v1.1.2 all the way back in early 2002.

Q. What's the best thing about working on Trainz?

A. The most satisfying thing for me is seeing what 3rd party creators make with the features I've added to Trainz - and seeing their creations come to life as they move from a static pieces of art to working models.

Q. What's the best feature in Trainz that you've implemented and why?

A. Do I have to choose just one? There are so many to choose from! I think I'm going to have to have two favourites...

Firstly the signalling system I added to Trainz - which not only greatly extended what 3rd parties could do with signals without scripting, but also provided the proper hooks to allow creators with scripting experience to extend the system properly - from small tweaks right up to creating entirely new signal systems that operate in dramatically different ways to the default Trainz signalling logic.

Secondly the system I wrote to manage inter-vehicle couplings. ACS is a follow-up to the BlueStar standard that I co-wrote with David "PikkaBird" Dallaston. It is used to make sure the couplers and hoses are connected where possible, and stowed safely away when not possible to connect. ACS was actually written before I joined Auran, but has been used on vehicles included in TC3, TS2009:S&C and in TS2010. We also use it in all the N3V built addon train packs.

Q. What do you think people are going to enjoy most about Trainz Multiplayer?

A. To me the best thing about it is probably the simplest and most obvious - all the other trains are driven by humans. You can join a game with people from anywhere around the world, or one that is just for your group of friends. Either way, you work together with other people to operate the railroad.

It gets better still if one person in the group plays dispatcher - when you are playing the role of a driver, receiving your orders from a human dispatcher, with all the other traffic also obeying their dispatcher orders, Trainz suddenly has a whole new feel to it. It's very different to the feel of the existing single player mode.

And imagine playing that dispatcher role, too. Working out the train movements, what will fit in what loop, making sure everyone has something to do, and no-one is waiting anywhere for too long...

Q. What do you like doing in your spare time?

A. I'm a confirmed train nut, so a lot of what you'll find me doing is train related. I've got some kit trackwork I'm building, and there's a steadily growing line of carriages on my workbench awaiting the razor saw - I'll be converting them to different types by cutting the windows and doors out and gluing them back in different places.

You might also find me working on the plan for my layout. The garage looks like it has the most potential so far - if only I could tidy away all the junk in it!

I'm also still a route builder and content creator - so you could find me in front of Surveyor or Max. I've got several routes I'm working on, and an enormous library of unfinished Trainz content that needs finishing too...

Stay tuned to our newsletter for more great interviews from our Trainz development team.






Upgrades to Trainz Download Station Servers

Leading up to Christmas we received huge numbers of people downloading from the Trainz Download Station. Combined with the enormous amount of custom content thats been added this year we had some issues with connections maxing out.

The good news is that both the basic Download Station and the First Class Tickets service (see below) were upgraded recently.

Right now, 8 times as many people are downloading from the basic Download Station than the First Class Ticket Server, and it's still possible that some people may have connection problems on the basic service.

We are continuously working and upgrading the servers to meet the needs of the Trainz community and we hope you'll be patient. We understand that not everyone wants to buy a First Class Ticket but if you do you'll be helping the whole Trainz community as this service helps pay for the whole Download Station including basic access.

We'd like to apologise for any inconvenience and thank you for your patience while we work towards making Trainz better for everyone.

Regards,

The Trainz Team


First Class Ticket
(Premium Download Station Access)
In order to maintain a quality service, we offer a "First Class Ticket" service - a premium access service for access to the Download Station.

First Class Ticket accounts will receive better access, as well as faster download times. To view current download rates click here. Download rates may vary from graph due to internet traffic and location.

Prices:




Race high-powered Semis along thousands miles of real Californian roads, visiting San-Francisco to San Diego, San Jose to Los Angeles. Rig'n'Roll delivers players the ultimate truck driving experience with authentic models of trucks and their interiors, completely new physics and astonishing 3D graphics among numerous features.

Players will outrun their opponents to deliver cargo on time or take part in truck races to prove their professional skills, giving them the opportunity to improve their rating and authority among other drivers. Rig'n'Roll also gives gamers an opportunity to test their management skills as they establish their own cargo transportation company.

Players will recruit staff and hire other drivers to work for them as they expand their business and eliminate their competitors from the transportation market.

Apart from being the most accurate and innovative truck driving simulation game ever produced, Rig'n'Roll immerses players in an exciting story with an unexpected finale, making new allies and battling treacherous foes as they discover a conspiracy that will test their skills to the limit.

Get the brand new Rig N Roll Truck Simulator game from the Planet Auran online store at:
at http://www.auran.com/auran/store/index.php?p=3&PID=347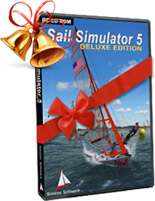 Sail Simulator 5 Deluxe Edition now available on the Auran store!

Sail Simulator 5 Deluxe Edition contains Sail Simulator 5 PLUS the Boat Set 1 add-on all for $39.99!

Click HERE for more details!







Haven't had the chance to check out My First TRAINZ Set yet? Have a look at what these reviewers have said:

"...with the price of hobby trains [being so costly], this is surely a title that all rail enthusiasts should own." - Charlotte Woolley of Gamercast.

"Setting up model train tracks can be a really fun activity, but there's no denying that the set-up process can be cumbersome and it takes a lot of time to clean up... N3V's My First Trainz Set, slanted toward a younger audience, lets players set up train tracks all around the house - a virtual house, that is - without all the mess or the parental scolding." - Mark Raby of GameZebo.

My First TRAINZ Set lets you experience the world from a unique perspective as you drive miniature trains all over the house! Drive on fun default courses or design your own landscape by easily moving objects in each room and building track on anything you want! Is the couch in the way of your railroad? Simply move it out of the way - even stack it on the piano!

Do you know someone else who would enjoy My First TRAINZ Set? - Lead them here: www.myfirsttrainzset.com

My First TRAINZ Set is available right now for digital download. Follow the link below to purchase a digital copy or order a boxed copy and take advantage or this price reduction!






Don't miss out on this great opportunity to check out out range of simulation titles! Try your hand at managing an driving a tank, building a skyscraper, transporting rail cargo and more! These games make great Christmas gifts!



Click on the images below for more information.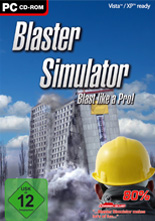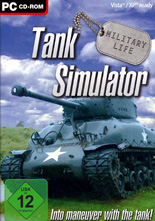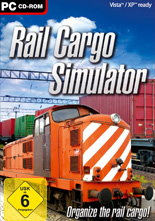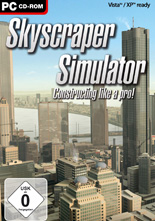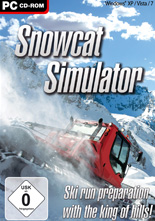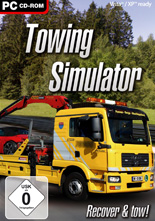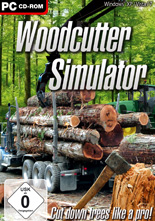 Note: All prices are listed in Australian Dollars (AUD).