Get Trainz 2010 And Another Great Game - Massive Savings!

The hugely popular Trainz 2010 bundle pack is ideal if you like to double up on your savings and get an extra game. Why not go for My First Trainz Set, a great way to introduce your family to the joys of railroad building.
| | | | | | |
| --- | --- | --- | --- | --- | --- |
| | | | | | |
| $49.99 | $49.99 | $52.99 | $52.99 | $52.99 | $49.99 |
Multiplayer Open Beta Update
The Trainz multiplayer beta is progressing nicely and we've had some excellent feedback so far. Another patch is just around the corner to fix some of the more pressing bugs but we still welcome more testing to ensure a high quality product. With this in mind the Trainz team is pleased to announce that as of Saturday the 12th of March the Trainz Multiplayer beta is now accessible to all players with a Trainz Simulator 2010 key registered with Planet Auran.

Yes that's right, we've lifted the requirement that your key be registered before January 10th and look forward to more players and more feedback!

New players can download the latest multiplayer patch here: http://online.ts2009.com/mediaWiki/index.php5/Trainz_Multiplayer

The patch may take several hours to install so please be patient.






ALL NEW - Agricultural Simulator 2011!

Drive, plan and organise with original CLAAS models.

In a charming mountain area you can take the role of a classic farmer with all the necessary tasks like cattle breeding, growing grain and other resources as well as dealing with products from your farm. Your fields can be cultivated with machines from CLAAS and even your animals have to be taken care of.

Digital Download For Only $19.99!






Developer Interview With Rob Shaw

In the next of our Trainz developer interviews, we're talking to Rob Shaw.

Rob has worked with the team at N3V since production began on Trainz V1.0, and has contributed to every version of Trainz to date.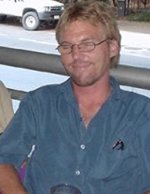 Hi Rob, thanks for your time.

Q. What's your role on Trainz?

A. Well I've earned the title of "Senior Artist", I never asked if that's for being here so long or just because I look old now. For the most part my role is to create 3d models, either for the game or add-on projects.

Q. What's the best thing about working on Trainz?

A. Trains! As an early diagnosed ferroequinologist I couldn't imagine more fascinating subject matter. Besides that I was hooked on the idea of train simulation in the 1990's by fabulous little programs such as Simudrive by Paul Lee, Trainsim by Ron Balewski, Railsim by Jens Schubert, Train Driver by Paul Robins, Mechanik EN57 Simulator by Robert Kowalski and Aleksander Madej. Later Rail3D and BVE entered the scene. These early sims began the genre and were the inspiration behind many of the features that Trainz offers today.

Q. What's the best feature in Trainz that you've implemented and why?

A. The recent addon packs are the best thing I've done so far. They're heavily researched and painstakingly constructed and then they're rolled into the scripting works where they receive an extra round of special attention. Hopefully I'll be lucky enough to create several more yet.

Q. What do you think people are going to enjoy most about Trainz Multiplayer?

A. Hard to say what the most popular thing will be, but here's what I think is great about Multiplayer...

I'm driving along in my train, it might have an important purpose in the session like maintaining the supply of coal to a power station. It might be a session that's simply about the movement of a variety of trains through busy territory. The session might be a get-together for fans of a particular era, or a particular route or railroad or just a bunch of mates or... It becomes a virtual club meet and the possibilties are virtually endless.

Anyway I'm driving along in my train, and I see a signal ahead of me. If the signal shows "caution" it's usually because another train is ahead, maybe opposing, maybe with a more time-sensistive load than mine, certainly with a real person in charge of it. Who should take priority over a single track stretch ahead? Using the map and the chat system I can identify and converse with the driver of an opposing train.

Maybe it's part of the session that another person's train takes priority; maybe the other player offers to take refreshments while they wait for a meet; or maybe I do? The random circumstances, the movement of several trains, the communication and the element of co-operation among "railroad staff" really bring a route to life.

So... I'm driving along in my train, I can see another train, there is a real person from the Trainz community driving it, probably a friend or familiar identity. They can see my train. If I dim or turn off the lights they'll see that, if I throttle up or toot the horn they'll hear it, and vice versa. Everyone can communicate like real train engineers could. There's a lot to like!

Q. Do you have an interesting anecdote or funny story about Trainz development?

A. A now retired QR train driver once wanted me to see what driving a real train is like so he let me take the reigns on a container freight heading south to Acacia Ridge. It wasn't as easy as you might think to keep to the tight schedule. The driver of that night's priority Tilt-Train northbound must have been very surprised to find himself waiting 10 minutes for the single track at Pomona. As a freight driver my instructor routinely yielded to such trains, I couldn't help notice his sense of wry amusement at what I had accomplished.

Q. What do you like doing in your spare time?

A. Somehow my time pie rarely seems to have that slice, but occasionally I get a chance to go for a bike ride along the Torrens or snorkelling at Port Noarlunga. I'm really looking forward to the All Ford day at Birdwood this weekend!



Race high-powered Semis along thousands miles of real Californian roads, visiting San-Francisco to San Diego, San Jose to Los Angeles. Rig'n'Roll delivers players the ultimate truck driving experience with authentic models of trucks and their interiors, completely new physics and astonishing 3D graphics among numerous features.

Players will outrun their opponents to deliver cargo on time or take part in truck races to prove their professional skills, giving them the opportunity to improve their rating and authority among other drivers. Rig'n'Roll also gives gamers an opportunity to test their management skills as they establish their own cargo transportation company.

Players will recruit staff and hire other drivers to work for them as they expand their business and eliminate their competitors from the transportation market.

Apart from being the most accurate and innovative truck driving simulation game ever produced, Rig'n'Roll immerses players in an exciting story with an unexpected finale, making new allies and battling treacherous foes as they discover a conspiracy that will test their skills to the limit.

Get the brand new Rig N Roll Truck Simulator game from the Planet Auran online store at at http://www.auran.com/auran/store/index.php?p=3&PID=347







Haven't had the chance to check out My First TRAINZ Set yet? Have a look at what these reviewers have said:

"...with the price of hobby trains [being so costly], this is surely a title that all rail enthusiasts should own." - Charlotte Woolley of Gamercast.

"Setting up model train tracks can be a really fun activity, but there's no denying that the set-up process can be cumbersome and it takes a lot of time to clean up... N3V's My First Trainz Set, slanted toward a younger audience, lets players set up train tracks all around the house - a virtual house, that is - without all the mess or the parental scolding." - Mark Raby of GameZebo.

My First TRAINZ Set lets you experience the world from a unique perspective as you drive miniature trains all over the house! Drive on fun default courses or design your own landscape by easily moving objects in each room and building track on anything you want! Is the couch in the way of your railroad? Simply move it out of the way - even stack it on the piano!

Do you know someone else who would enjoy My First TRAINZ Set? - Lead them here: www.myfirsttrainzset.com

My First TRAINZ Set is available right now for digital download. Follow the link below to purchase a digital copy or order a boxed copy and take advantage or this price reduction!






Don't miss out on this great opportunity to check out out range of simulation titles! Try your hand at managing an driving a tank, building a skyscraper, transporting rail cargo and more! These games make great Christmas gifts!



Click on the images below for more information.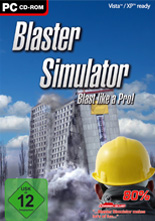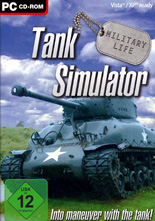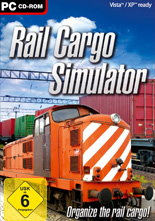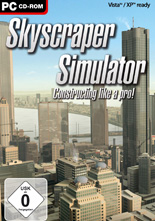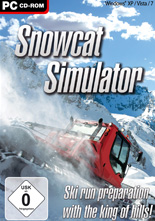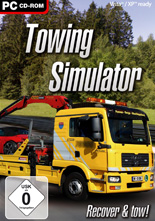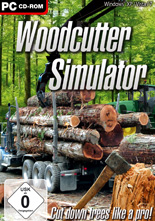 Jointed Rail Locomotives - New Releases!


Purchase downloadable Locomotives for Trainz Simulator 2010 and Trainz Simulator 2009.




CSX Pack
$24.99


NW - NS Pack
$29.99


Mixed Loco Pack
$29.99

Note: All prices are listed in Australian Dollars (AUD).

If you do not wish to receive the Trainz Newsletter, go to the Newsletter page,
click 'view your current subscriptions' and select which newsletters you wish to unsubscribe from.